Festivals in Turkey you cannot miss
Settled in the area where the two different continents meet each other, Turkey has been known as a country with a wealth of outstanding festivals inherited from the past time up to now. Its cultures, which are shown in many aspects such as language, customs, clothes, food and beverages, are interesting things for travelers who would love to learn about this beautiful nation. Besides, on arrival here, you will have a chance to join a number of events that occur only once a year. If you are curious, let's keep reading for informative details about festivals in Turkey!
Before coming to attend Festivals in Turkey. If you are a foreign citizen, you must apply for a Turkey E-Visa online and learn about the requirements for citizens of other country's visas to Turkey.
Annual Turkish Firework Festival
Kurban Bayram
Also known as the Feast of Sacrifice, Kurban Bayram is an indispensable event for people who have a religion is Islam. Because of that reason, it has been one of the most important festivals in Turkey for a long time.
Kurban Bayram is organized to commemorate the sacrifice of Abraham when he decided to kill his son for the offering. However, his action reached the heart of God. Hence, God let him offer sheep as an alternative.

Sheeps as an alternative gift to God
This special festival begins after 70 days of Ramadan and lasts for about five days. On this occasion, people will pick the nicest outfit to wear and go to the churches for praying. Then, they kill animals like cows, buffalos, and sheep to give their family, friends and the poor to eat during the event. This activity is somewhat considered a humanitarian action as people from different classes help each other. In particular, folks who find it difficult to earn a living can have a good meal on these days.
Also, during the time of Kurban Bayram, Turkish citizens usually visit their relatives and exchanged gifts together. Nonetheless, the main purpose of it is still to give a hand in supporting poor people to have a better life. Thus, those who are in good living conditions tend to donate money to buy food and necessities for their brethren.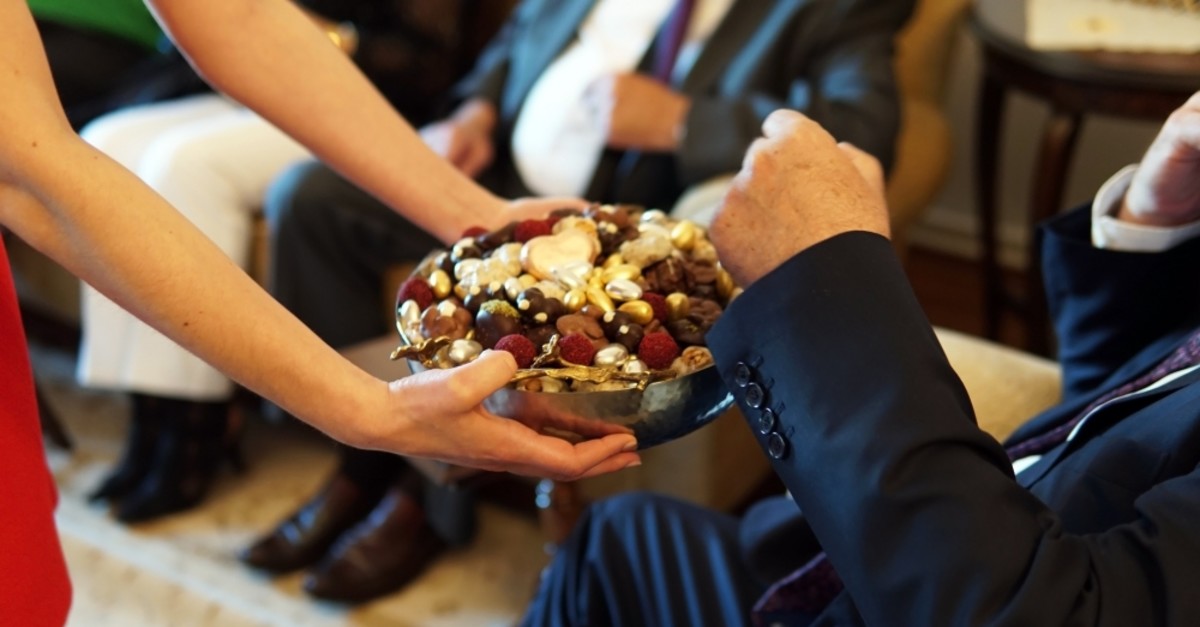 Besides, there are some notes that you should keep in mind before attending this festival. The first one is that you have to bring an amount of cash enough to use for five days as the banks will be closed during that period. Secondly, you should consider booking a taxi or other means of transport in case there is no one left for you due to the large number of visitors. When meeting people on the Kurban Bayram occasion, you can say "Iyi Bayramlar" as a greeting.
Novruz Bayram
Occurring in Spring, Novruz Bayram is a well-known event to get a new year started in Turkey. Annually, people celebrate this fun festival around March by gathering in groups on the streets, holding hands in a circle and jumping over the flame for being baptized.
In addition to that, there is one thing in common between Novruz Bayram and Halloween. On this holiday, children will knock on the door of several houses nearby to ask for candies and snacks. They usually put a hat in front of the houses and run away instead of saying "trick or treat".
Since it is organized at the beginning of the year, Novruz Bayram is also an opportunity for every member of the family to get together and enjoy the happiness of spring. Normally, they give a small present to their beloveds and wish them the best things in the future time to come. On top of that, local residents decorate their homes with green plants and accessories to make them more gorgeous. Thanks to that, those who have been working far from home can feel the warm atmosphere of their family when coming back home.
Beautiful home decorations
Outside at every corner of the road, pretty women would like to dress up as Spring fairies. They sing numerous happy songs to welcome a new season while dancing with a branch of flowers in their hand.
Tulip flower festival
This colorful event usually takes place in April when thousands of tulip buds start blooming. Once having a trip to Turkey this time, you will be surprised by its scale and various colors filling a vast area.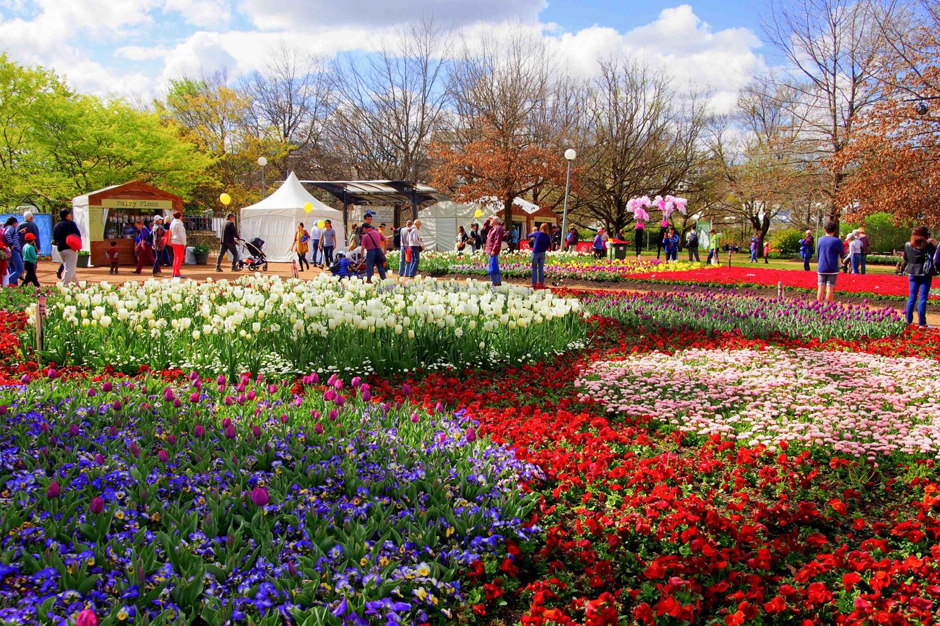 During this celebration, Istanbul sees a huge number of tourists from around the world gathering every day. They come here not only to contemplate the beauty of these national flowers but also to save unforgettable moments with their parents, siblings or mates.
While participating in the Tulip occasion, you will get a chance to take a close look at diverse kinds of this flower. Every type has its own name, color, shape as well as smell for you to find out. On entering Turkey for a vacation, you cannot miss this unique event.
Selçuk-Efes
If Spain is famous for Encierro, Turkey would be a country that is renowned for Selcuk-Efes. It is the name for a celebration in which camels fight each other to become the winner.
This tradition has existed for more than two thousand years since the ancient Turkish came up with it. It is ordinarily organized in November and lasts for around four months later. Every year, there are plenty of visitors turning up here for a real experience of this special festival.
Before Selcuk-Efes occurs, owners of the fighting camels will prepare everything carefully to get ready for the contest. They tend to choose camels that are over 600 kilograms to make sure they are strong enough to beat their opponents. Moreover, the competitors are decorated with colorful scarves, hats and bells while led to go around the town. On the two sides of the street standing the crowds yelling at those contestants when they are going past.
Every round of the competition is about 10 minutes to avoid bad injury caused to camels. The champion will be the one that makes its rival run away or kneel down on the ground. If you attend Selcuk-Efes, you can taste some specific food of Turkey which is served on the tables. Especially, according to some locals, those dishes are sprinkled with Raki wine to give you the best flavor.
Turkey is not just land for historical sites and beautiful beaches but it is also a place where numerous celebrations are born. By visiting this nation, you can learn a lot about interesting things you may never see anywhere else.
To help you to attend Festivals in Turkey quickly. We provide Turkey e-Visa service to save you time.
Leave your information in the registration form below.