Turkish markets- top popular ones to discover!
September 13,2022

6 views
It is always a joy to spend your holidays in a country that you have never been to since there are lots of new things for you to learn and try. Being well-known as one of the most wonderful destinations for tourism, Turkey has welcomed more and more travelers each year for its beautiful nature and amazing history. On top of that, you also have a chance to buy some lovely gifts for your friends and family at a reasonable price without going to crowded malls. If you are interested but do not know how to, let's keep reading for several recommendations about Turkish markets in the lines below!
Fatih Market
In Turkey, especially Istanbul, there are a number of local markets selling nice items that you can buy for souvenirs including Fatih. Situated in the downtown with famous historical places, this market has thousands of tourists visiting per year. Visitors come here not only to buy impressive products but also to experience some activities of local citizens.
Fatih market consists of 7 main streets. Besides, there are also 17 secondary ones to make room for more than 2.500 stalls. When coming here, you will be surprised by numerous kinds of items with attractive colors that you want to spend all of your money on. Wandering around, you may fall in love with plenty of handicrafts made by locals.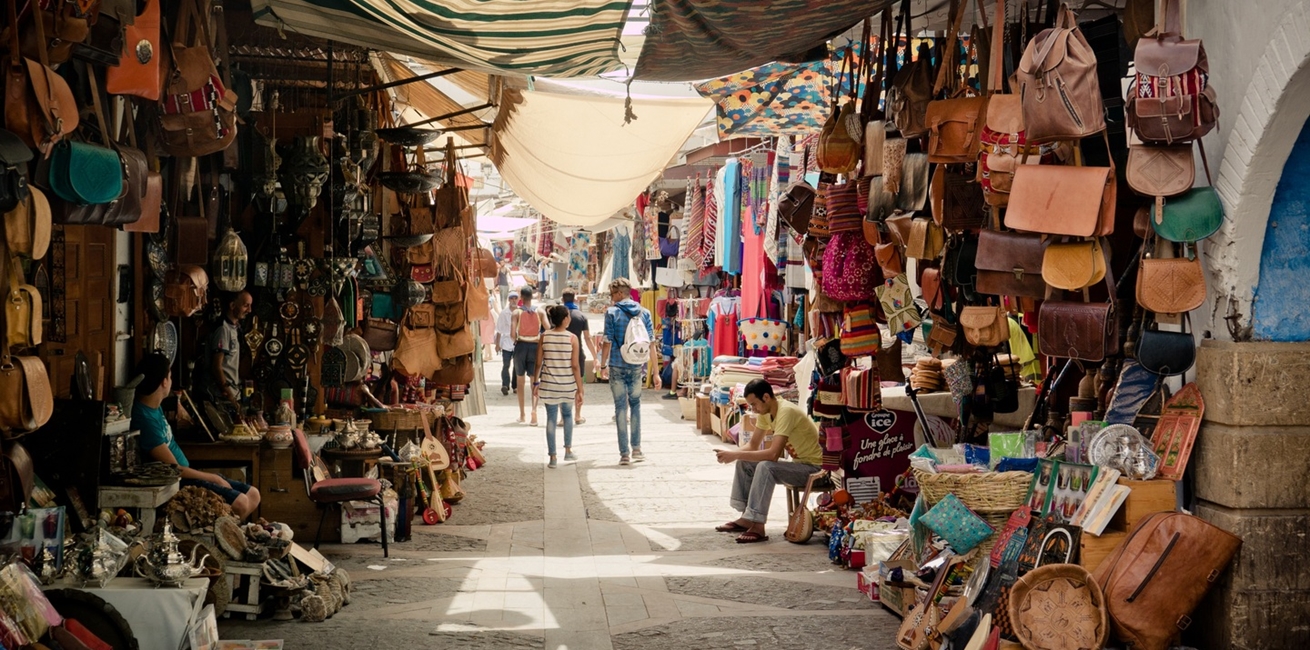 If you are looking for a pretty present to give your friends and family, there are different options for you such as handbags, shoes, clothes, hats, books, paintings or cloth with beautiful patterns embroidered on it. Besides, you can find something to decorate your kitchen, living room and bedroom in the Fatih market as people also sell household equipment. For decoration, handicrafts are most preferred for their sophisticated process and nice colors.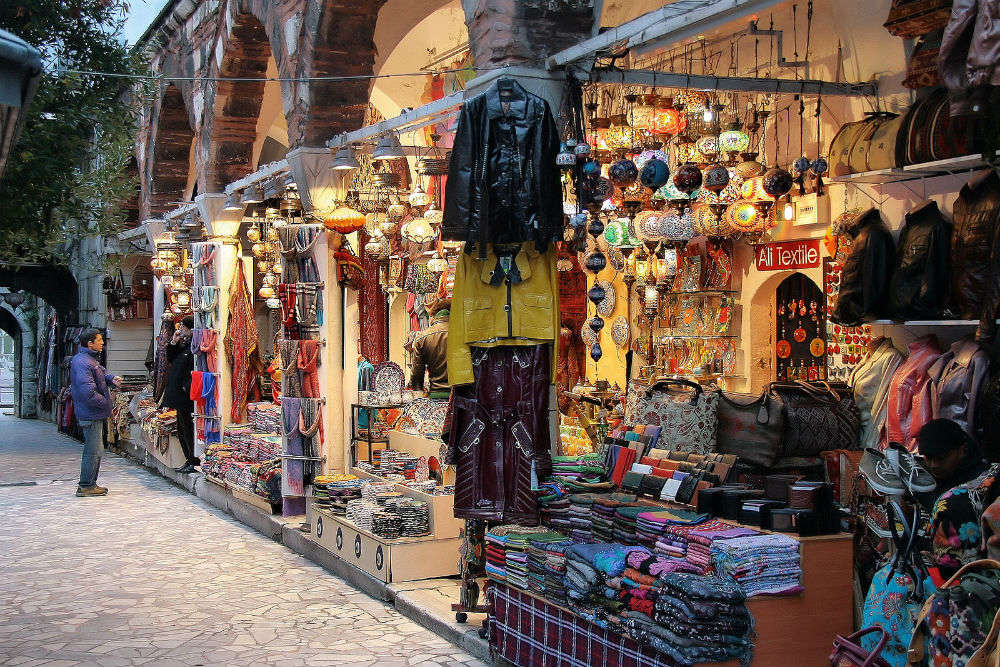 Fatih is also a good choice for cooking lovers thanks to fresh vegetables and seafood as this area is close to the sea. Therefore, it is not difficult for you to buy raw fish, meat, eggs, olive oil, fruit of all kinds and so on to prepare for a healthy meal. If you want to spend time with each other by gathering around and enjoying a homemade supper, it would be a good idea to visit some stalls in this market.
There is a little note that Fatih market opens on Wednesday only. Hence, do not forget to plan your schedules carefully to fit the time.
Spice Bazaar
In case you cannot arrange your time to attend Fatih market, another selection for you is Spice Bazaar. Different from the other, this market is open for you every day of the week. Therefore, you can visit and purchase your favorite items at any time.
Operated in the 17th century, Spice Bazaar has been a familiar place for many housewives to buy essential stuff for cooking. In fact, it was built in 1660 as a part of Eminonu church. Before the Suez canal was dug, this market laid at the final point of the Silk Road going through many countries. After a long period of time, the church has somewhat been ruined by weather conditions and other elements, so the local government spends an amount of money from taxes to renovate it.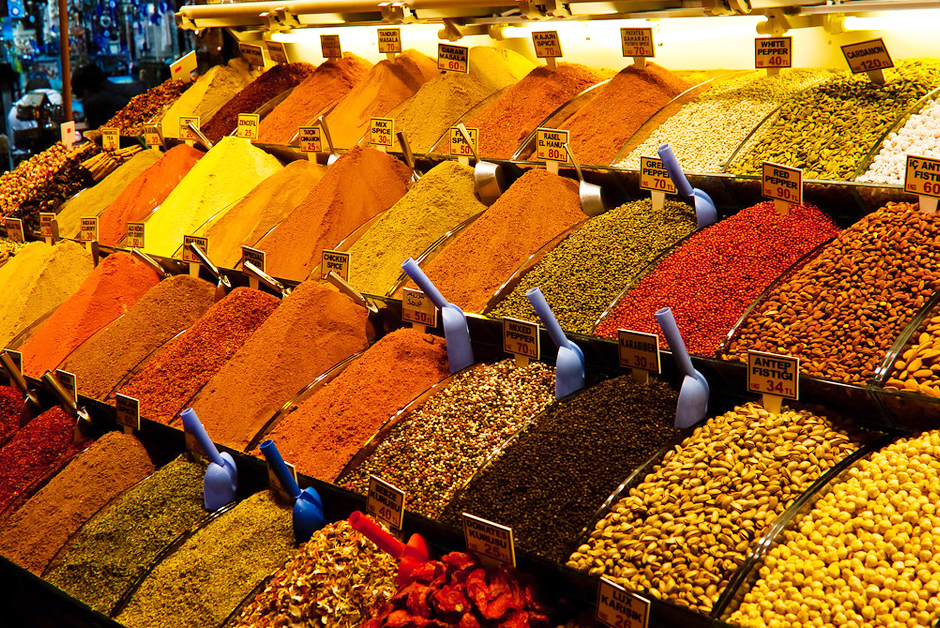 If you hear someone call Spice Bazaar Egyptian Bazaar, do not be confused because there is a story behind it. In the past, to construct Eminonu, people took money from taxes on Egyptian products, which is the reason why this name appeared and has been used by lots of people.
Spice Bazaar is organized in the shape of letter L with more than 100 stalls lying next to each other. Once setting your first step in here, you can sniff some specific smells of spices such as chili, garlic, mint, ginger, turmeric, etc. With various choices available, this market is a wonderful place for you to buy necessary ingredients if you are going to have a meal at home.
Additionally, Spice Bazaar offers you different kinds of tasty snacks such as dried persimmon, apricot, cherry tomato, plum and so on. By having a walk around the market, you will find a lot of things to eat while chatting with each other.
Yesilkoy
In Turkish, "Yesilkoy" means a green village. True as it is called, this market is a peaceful place for those who are in need of something but do not want to queue in a crowded area. With 12 thousand square meters, Yesilkoy gathers more than 2000 stalls selling various items for both local residents and tourists to purchase. However, you can only come to this market on Wednesday.
Yesilkoy has been popular for products made from high-quality silk. Hence, it has become one of the most favorite places for female visitors who would like to own some pretty fabric accessories. Beautiful as they are, these products do not cost you much money to get one. In addition, there are also cosmetics with interesting discounts up to 50% for make-up fans to pick some.
After hours of shopping, you can stop by some food stalls to taste delicious Turkish cuisine. It is not very difficult to find specific dishes of Turkey in Yesilkoy with attractive colors and decoration. Also, you will have an opportunity to try unique food made by local people.
Sahaflar
If reading is one of your favorite hobbies, you cannot skip Sahaflar when coming to Turkey. As introduced, this is a place where you can look for some masterpieces written by well-known authors from around the world a long time ago, or comics that you used to read in the old days but cannot see in modern bookstores. Being the site for numerous stalls of second-hand books, Sahaflar has got many readers to come and find their beloved titles. Thanks to the vast area, it is not surprising that lots of tourists consider it a paradise for book lovers.
A trip to Turkey not only provides you knowledge about history and good experience when fitting yourself into the beauty of nature but also gives you unforgettable memories when integrating local activities. For those reasons, it would be an ideal destination for you to get free from your busy and stressful life.